The purpose of this site is to make available a range of the writings and recordings of Roy K., founder of Sexaholics Anonymous. This site will continue to expand as more of the creative work of Roy K. becomes available. Please forward anything you think may be suitable for this site.
All articles on this website are copyrighted by SA Literature (©SA Literature). Articles on this site may be printed or distributed, without alteration, for personal or group usage.
Selected quotes from articles may be used for publication after permission is sought and granted by SA Literature (contact sapublications2021@gmail.com) and provided the source (www.roykfiles.com) and copyright (©SA Literature) are referenced. 
Roy K. SA Founder 1927- 2009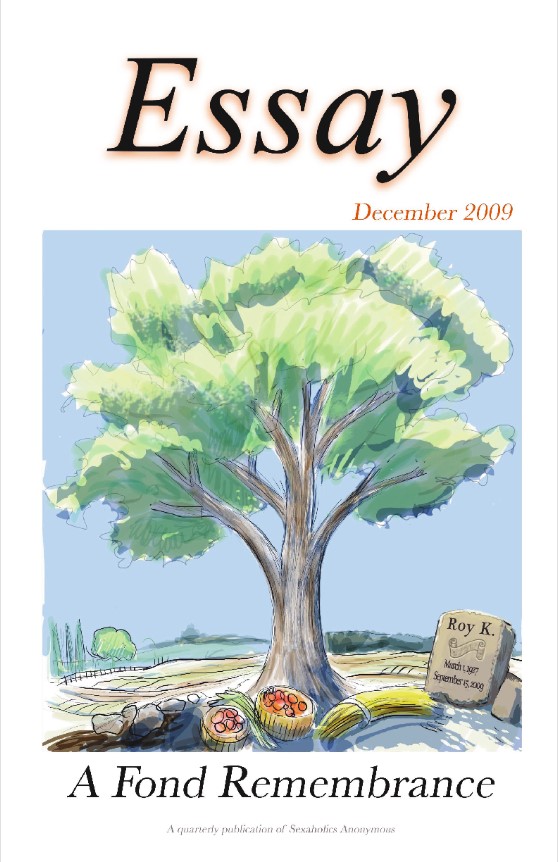 Roy K. founder of Sexaholics Anonymous, passed away on September 5, 2009, aged 83.
The Essay December 2009 issue was devoted to members sharing about Roy K.
Contents of Essay December 2009 issue.
In Memoriam – The Early Years
In Memoriam – Recent Years
Final Words From Roy
Early History of SA