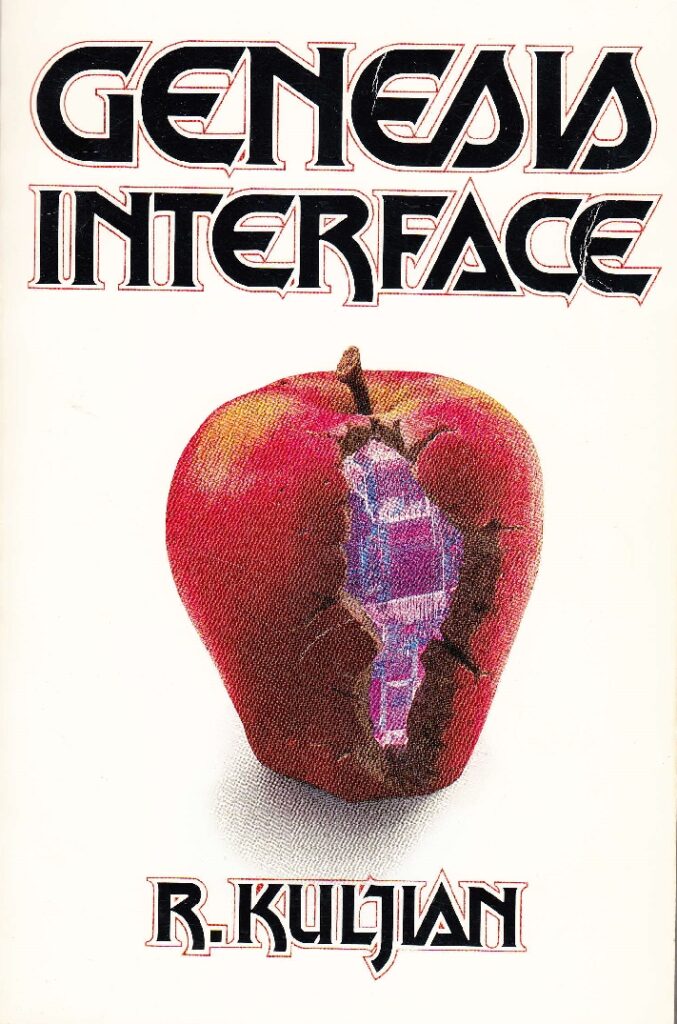 From The Author
"My wish is to take you on a journey – Teil's journey. From man's future back to his origins in the Eden experience. And his inner odyssey.
"You see, this book was conceived to suggest that Adam was not mythical but a real person living at the dawn of history. Plus I wanted to make you think. About you and your world.
"But I discovered that I had really been writing about surviving ourselves.
"I invite you to come along. But don't be surprised at what you find on the way"
An SA member shares
This is Roy K.'s out-of-print science fiction recovery novel Genesis Interface. It was published in 1985 – the same year as he published the White Book.
When Roy K. talks about leaving his job/disappearing to a cabin in the mountains to pursue writing (in the White Book and Recovery Continues) – he was talking about this novel.
In this novel, you will find many familiar phrases and concepts – from our SA literature. Roy K. would have been writing this novel in the early years of his recovery and so the themes of the book seem to deepen, parallel to the progress of his recovery. My opinion is that this book is a fictionalised version of Roy K.'s recovery story.
I hope that you enjoy this book as much as I have. Though I don't accept Roy's interpretation of Genesis 1-3, I'm able to look past that and grab hold of many of his other ideas. More than anything this book has given me a clear idea of Roy K.'s vision for what true fellowship can be (also shown in the latter chapters of Roy's Impossible Joy). I sense that we're beginning to enjoy some of that true fellowship and it really is what our lust was looking for.
Published 1985 – currently out of print, occasionally available on backorder from online second-hand booksellers. The first few pages of the book are presented here to show the fiction prose of Roy K.
Paperback : 360 pages
ISBN-10 : 0961483105
ISBN-13 : 978-0961483104
The book has 3 parts:
Awakening
Pursuit
Revelation