This site was started by Roy K. in 2009 the last year of his life.
The desk, chair, lamp, typewriter and file cabinets in the site header image, all came from the garage-office of Roy K. in Simi Valley, California USA. This served as the SA Central Office during the early days of the fellowship.
The table lamp is the creation of Roy K's wife Iris, for whom stained glass was a long term pastime. The inclusion of the lamp in this depiction was Roy's tribute to Iris, as he mentioned in several of his talks.
This is the full image, used as a backdrop for the original website: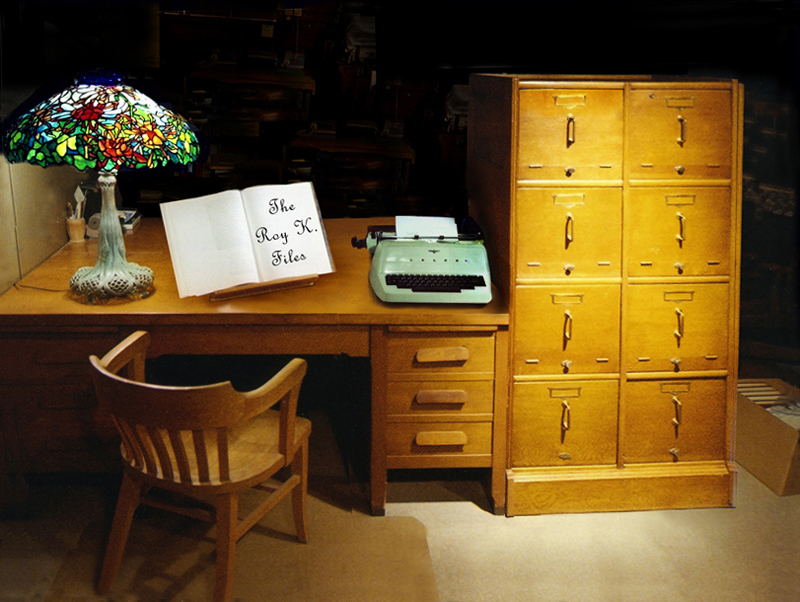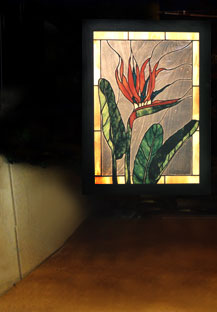 This is another example of Iris's stained glass work that was featured on the original site.
The website and all articles on it are copyrighted by SA Literature (©SA Literature). Articles on this site may be printed or distributed, without alteration, for personal or group usage.
Selected quotes from articles may be used for publication after permission is sought and granted by SA Literature (contact sapublications2021@gmail.com) and provided the source (www.roykfiles.com) and copyright (©SA Literature) are referenced.